Posts for: September, 2020
By Proven Dental
September 19, 2020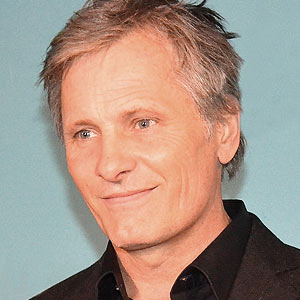 The Golden Globes ceremony is a night when Hollywood stars shine their brightest. At the recent red-carpet event, leading man Viggo Mortensen had plenty to smile about: Green Book, the movie in which he co-starred, picked up the award for Best Motion Picture—Musical or Comedy. But fans looking at the veteran actor's big smile today might not realize that it once looked very different. A few years ago, an accident during the filming of The Two Towers took a major chip out of Mortensen's front tooth!
That might be OK for some movies (think The Hangover or Dumb and Dumber)—but it's not so great for everyday life. Fortunately, Mortensen visited a dentist promptly, and now his smile is picture-perfect. How was that accomplished? He didn't say…but generally, the best treatment for a chipped tooth depends on how much of the tooth's structure is missing.
If the tooth has only a small chip or crack, it's often possible to restore it via cosmetic bonding. This procedure can be done right in the dental office, frequently in a single visit. Here's how it works: First the tooth is cleaned and prepared, and then a tooth-colored resin is applied to the area being restored. After it is cured (hardened) with a special light, additional layers may be applied to build up the missing structure. When properly cared for, a tooth restored this way can look good for several years.
For a longer-lasting restoration, veneers may be recommended. These are wafer-thin shells made of durable material (most often porcelain) that cover the front (visible) surfaces of teeth. Strong and lifelike, veneers can match the exact color of your natural teeth—or give you the bright, high-wattage smile you've always wanted. No wonder they're so popular in Hollywood! Because veneers are custom-made for you, getting them may require several office visits.
If a chip or crack extends to the inner pulp of the tooth, a root canal procedure will be needed to keep the tooth from becoming infected—a situation that could have serious consequences. But you shouldn't fear a root canal! The procedure generally causes no more discomfort than filling a cavity (though it takes a little longer), and it can help save teeth that would otherwise be lost. After a root canal, a crown (cap) is generally needed to restore the visible part of the tooth.
When a damaged tooth can't be restored, it needs to be extracted (removed) and replaced. Today's best option for tooth replacement is a dental implant—a small, screw-shaped post inserted into the bone of your jaw that anchors a lifelike, fully functional crown. Implants require very little special care and can look great for many years, making them a top choice for tooth replacement
If you have questions about chipped or damaged teeth, please contact our office or schedule a consultation. You can read more in the Dear Doctor magazine articles "Artistic Repair Of Front Teeth With Composite Resin" and "Porcelain Veneers."
By Proven Dental
September 09, 2020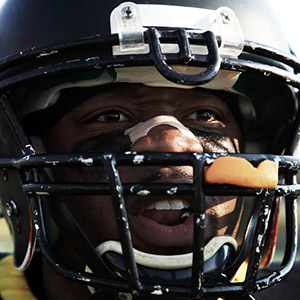 It's September—and that means football season is underway. Whether you're playing, spectating or managing a fantasy team, the action is about to ramp up. Unfortunately, increased "action" also includes injury risk, especially for a player's teeth, mouth and jaws.
Injury prevention is a top priority for all players, whether the pros or the little guys in Pee Wee league. For oral injuries, the single best way to avoid them is by wearing an athletic mouthguard. This soft but durable plastic appliance helps cushion the force of a direct blow to the face or mouth. Wearing one can help prevent tooth and gum damage, as well as lessen the risk for jaw or facial bone fractures.
Mouthguard use is fairly straightforward—a player should wear one anytime there's player-to-player contact. That's not only during game time, but also during practice and informal play. But what's not always straightforward is which type of mouthguard to purchase. That's right: You'll have to decide from among a variety of mouthguards on the market.
Actually, though, most fall into one of two categories: the "Boil and Bite" found in most retail stores with a sports gear department; or the custom mouthguard fashioned by a dentist.
The first are called Boil and Bite because the mouthguard must first be softened with hot water and then placed in the intended wearer's mouth to bite down on in its softened state. When the mouthguard cools and re-hardens, it will retain the bite impression to give it somewhat of an individual fit. These retail guards are relatively inexpensive and reasonably effective in cushioning hard contact, but they can also be on the bulky side and uncomfortable to wear.
In contrast, custom mouthguards are formed from an accurate impression of the wearer's bite taken in the dental office. Because of the individualized fit, we can create a guard with less bulk, greater comfort and, due to their precision, better effectiveness in preventing injury.
A custom guard is more expensive than a retail mouthguard, and younger players may need a new upgrade after a few seasons to accommodate fit changes due to jaw development. But even so, with its higher level of protection and comfort (making it more likely to be worn during play), a custom mouthguard is a worthwhile investment that costs far less than a devastating dental injury.
So, if you or a family member will be hitting the gridiron this fall (or, for that matter, the basketball court or baseball diamond later in the year), be sure you invest in a mouthguard. It's a wise way to ensure this football season will be a happy one.
If you would like more information about dental safety and sports, please contact us or schedule a consultation. To learn more, read the Dear Doctor magazine article "Athletic Mouthguards."